WELCOME!
This site is dedicated to all those who, like me, are not a part of the "FaceBook crowd" but still would like to have an Internet presence. For employers, take a look at my Career page where you can view my experience and education, download my resume and get prepared to offer me tons of money and a corner office. (If you're in management at Optum, I am not using this site to solicit job offers from other employers - I love working at Optum, but I can't control other companies' urges to throw offers at me.) Thank you for stopping by and I hope you enjoy my site!
ABOUT ME...
I was born a coal-miner's daughter ... no, that's not right. I was the son of a preacher-man? Hmmm, oh yeah, I remember. I was born in Michigan and moved to Florida when I was very young. (Not by myself, my parents went too.) I grew up in Boynton Beach and enjoyed fishing, surfing, golfing, playing tennis and all of the other South Floridian pasttimes. I graduated from Santaluces High School in Lake Worth in 1990, Florida Technical College with a degree in Computer Science in 2000 and from Virginia College with a degree in Management Information Systems in 2008. In 2013, I went back to school and finished 2 Master's degrees (MBA/MSIS) from Auburn University. I work for Optum, the technology services division of United Health Group, as an IT Director on the New Product Development team. As you can see from this site, I have a number of hobbies, I am a BIG Star Wars fanatic, I have a few IT certifications and I love my family.
NIEZNAJKO??? (Nez-ni-ko)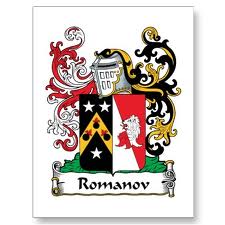 I know what you're thinking - what kind of name is "NIEZNAJKO"? According to my dad (disclaimer), our family name used to be Romanov(off) before it was changed to Nieznajko. If you know your Russian history, then you will recognize Romanov as the surname of the Russian ruling family. During the Russian Revolution of 1917, the Romanov family was forcefully removed from power and replaced by the Communist government. In order to avoid extermination, my great-grandfather took the family and moved to the United States. When they arrived at Ellis Island and were asked what their name was, there was either a language barrier due to dialect differences or my great-grandfather was afraid of being tracked by the Communists. Either way, my great-grandfather said that he did not understand the question by replying "Nez-ni-yu", which means "I don't know" or, more literally, "one who does not know" or "knower of nothing". So, that's the name that was transliterated onto the immigration paperwork and the rest is history. So, there you have it, and, yes, that makes me "Bryan, the Knower of Nothing". Oh well, could be worse. But, hey, it's a good story for introductions, isn't it?
If this site seems a little self-serving, it's because it is. There's a reason - it's BRYAN.NIEZNAJKO.COM, so indulge me.